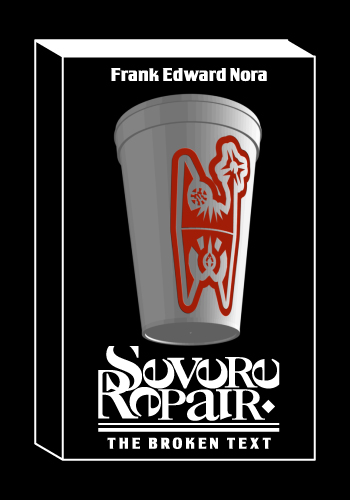 SEVERE REPAIR: THE BROKEN TEXT
A Science Fiction Story (approx. 1,000 pages)
By Frank Edward Nora
(Host of The Overnightscape)

"An Interdimensional Universe Of Characters On The Chaotic Edge Of The End Of Everything"

Download an electronic version...

HTML:SevereRepairTheBrokenText1.html

TEXT FILE: SevereRepairTheBrokenText1.txt




This work is licensed under a Creative Commons Attribution-Noncommercial-No Derivative Works 3.0 Unported License.


The old version of Severe Repair is contained in and superceded by this version.